We've been told that the council's cabinet decided last night to keep the new sports pitches by the Rayleigh Leisure Centre under it's direct control . The council will NOT be leasing the land to any local club like Rayleigh Boys or Hambro Colts.
We understand that the decision was supported by every member of the Conservative Group.
This is the rough sketch map of a likely layout that we showed here a few months ago: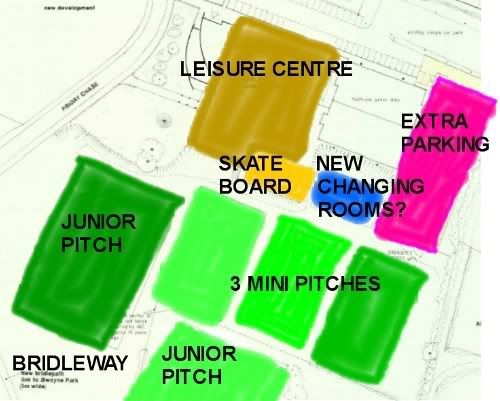 We'll write some more when we know more….