If you look at the Environment Agency Website you can find out where they are monitoring pollution in our part of Essex: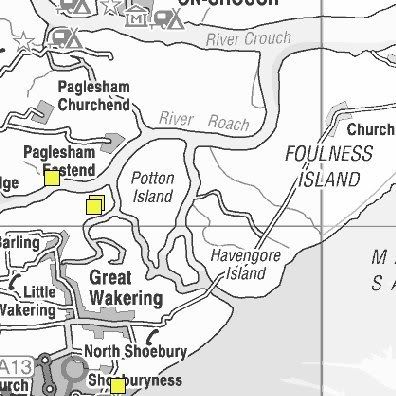 The yellow squares show the locations where the Environment agency are monitoring for pollution. For example, the square in the middle of the word "Battlesbridge" on the top map is the West Rayleigh Sewage works.
By hunting around the agency's website, you can find the pollution records for each site over the last few years – although none of the information seems very recent.