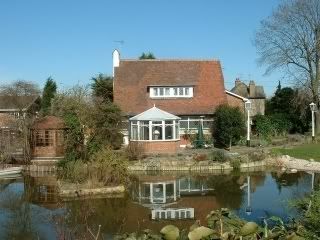 The planning application at the 'pond house' in Down Hall Road – demolish the existing house and build 7 flats and a new house – was refused last night.
The ward councillors Chris and June Lumley argued very persuasively that because of the special nature of the side, this was overdevelopment , intrusive and out of keeping with the street scene and the houses in Lakeside.
Chris and June won the vote by 17 to 8. The leader of the Conservative Group Terry Cutmore said that Chris had made an excellent presentation.