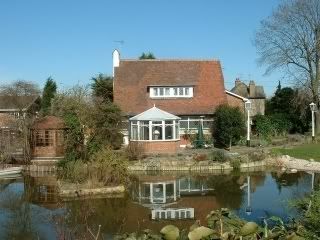 The application to demolish the ?Pond House? at 89 Down Hall Road and rebuild there has just been passed on appeal. This allows new flats and a new house. One condition is that the pond has to be retained.
You can download the decision from here:
The inspector wrote:
Reasons
The main issue is the effect on the character and appearance of the area. Local residents object to the loss of the existing dwelling house, but while I accept that its traditional appearance has some charm, the Council?s evidence is that it is not of worthy of listing. The demolition of the existing house would not be materially harmful to the character and appearance of the site and the surrounding area.

The site is within a predominantly residential area, where there is no objection in principle to residential development. The proposal would increase the overall development footprint on the site, but would use the land efficiently and effectively.
Ward councillors Chris and June Lumley have told us that they are very disappointed ? and we?re sure local residents will be as well.