Rochford District Council is trying to attract more tourists to our area, and this was discussed at the "Leisure Heritage and Tourism" Committee last week.
One of the ideas is to encourage bird watching in our district, and for this reason some council officers have met with the Royal Society for the Protection of Birds.
Cllr Mavis Webster pointed out in the committee that "There's more to our wildlife than just birds, you know!" So to illustrate her point, here's a couple of photos of wildlife in Rayleigh – one white blackbird , and one dragonfly: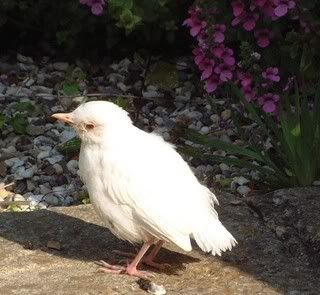 Photos by Barrie Howe.